Meet Laurel and learn about her experiences of using KITS to build rapport with her clients, getting her to the sale quicker.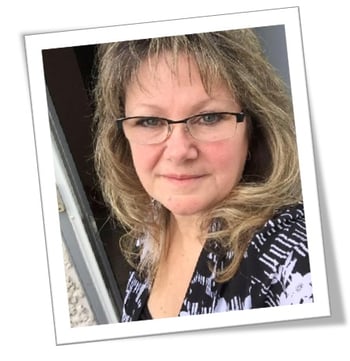 Laurel S.
Sales, Kisik Commerical Furniture
Winnipeg, MB
"My iPad with The KITS collaborator comes with me to every sales call and client meeting. I am an authorized dealer of Teknion and Global furniture, these being my top two manufactures. Very similar to your video you have posted (quite comical I must add, but very TRUE), some clients rely on visuals and can make quicker decisions on projects when they can see a proposed layout.
I was asked to quote on a few areas within an office, and was told that there were 3 dealers quoting on this project. I went down to see the space and measured each of the areas ( a reception, 3 offices, and a boardroom).
I brought The KITS collaborator with me, and when I was referring to different styles of desks and layouts, the client couldn't visualize it. I took out my iPad, and quickly presented the layout that I was referring to by pulling a typical and just removing what was not required. I added a few people in the drawing, changed the wall color, and WOW they were so impressed and saw exactly what I had envisioned.
When you get that smile of "I can see what you're saying" approval, that is the first sign that I am on the right track, and closer to earning the clients trust and getting the order.
I was advised that this client had a certain budget to be conscience of, but they asked me if I could do the same type of drawing for each space. A day later, I had all of the 4 areas drawn out, presented them and the client purchased everything that I suggested - as they could see that we met all of their requirements for each space not just for the moment, but to support them as years go on.
For one of my renderings I used the "include environment" option. Their eyes were amazed when I showed them their vision come to life. It's great that we can take clients to our Manufactures showrooms, but when its not possible, having The KITS collaborator allows me to virtually bring them there.
KITS also allows us to show clients color of fabric, and finishes on the items they are interested in - taking selling furniture to a whole new level. It definitely contributes to clients making decisions quicker and placing their orders 100% quicker than before.
Well done KITS collaborator, you have made it easier for us as dealers and sales reps, and for our clients to make it very easy to order furniture on small or large scale projects."
Renderings Created by Laurel: