Hear from Jerry and how he used The KITS collaborator to close deals on the spot with his clients.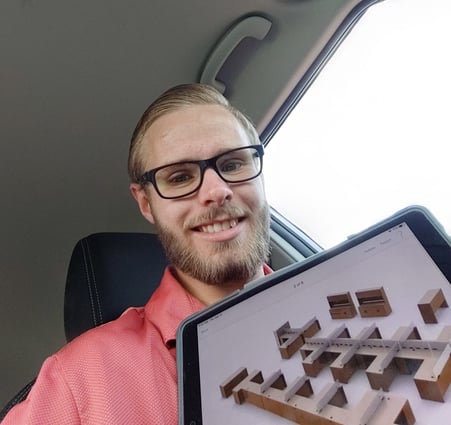 Jerry P.
Copier/Furniture Consultant
Office Solutions Inc.
Garden City, KS
"I love KITS! It has completely changed how I sell furniture. I don't know how I even did it before. I have closed numerous deals on the spot with it and my customers love it. They love being able to get a visual of their project and also that I can make any changes immediately for them to see.
Before KITS I would schedule the appointment, measure the office, get some information from the customer, then back to the office and draw up the furniture only in 2D with no color, and then bring the quote to the customer. Then basically repeat that for any revisions.
This is much easier and faster. I would highly recommend KITS to everyone in this industry. In fact I recommended to my manager that one of our reps in a different region get KITS as well even though they don't do as much furniture as we do. It has also helped him grow his furniture and he loves KITS. Overall, it is a great program and I wouldn't want to go without it ever again."
Renderings Created by Jerry: