We're pleased to announce the SAFFE Furniture's digital catalogs are now available for you to explore on The KITS collaborator! To begin building projects on your Windows 10 or iPad device, request access here to view their full line of school furniture solutions today.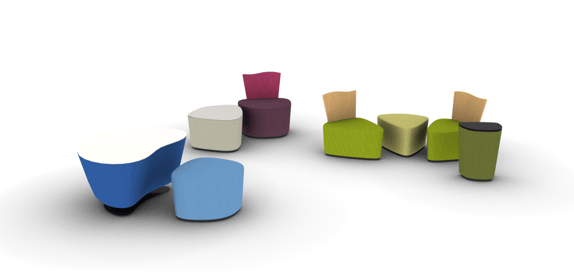 Meet SAFFE Furniture
SAFFE's mission is written in their name as it stands for Simple, Affordable, Fast, Furniture & Equipment. This startup business first opened their doors in November of 2019, uniting a team of professionals with one common passion: to provide school furniture people wanted and to deliver it quickly with great service. With over 50 years of combined expertise and experience in driving roughly $200 Million in sales to the K-12 Furniture Industry, SAFFE Furniture's team knows how to deliver and deliver well. So discover their line of high-quality innovative solutions as well as their selection of fabrics, colours and finishes today.
Everything is customizable with The KITS collaborator, so request access today and start creating with SAFFE Furniture's line of education furniture solutions!
To learn more about SAFFE Furniture and their vision, visit https://saffefurniture.com/