We're so excited to announce that starting today the Nook Wellness Pods are now available for all Windows 10 and iPad KITS users! To begin specifying their range of booth systems, click here to request access today.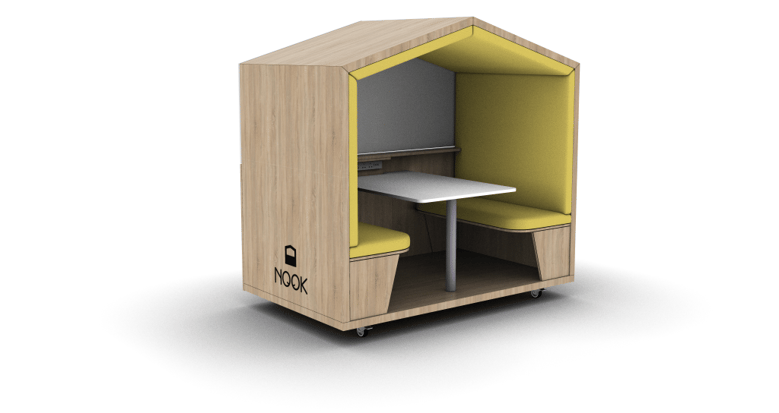 Welcome Nook Wellness Pods
Nook's Wellness Pods were created as a solution to address some of the leading concerns many professionals have faced in the workplace. Whether it's a lack of collaborative spaces or designated quiet areas for breathable headspace and concentration, Nook is able to provide a structure that can answer to a myriad of business needs.
"Our mission is to address challenges, improve life and increase happiness for our customers."
With a distinct focus on quality, innovation and ergonomics, all Nooks are built with comfortable seating and their own power supply, removing inconvenient points of friction so the end-user can stay focused on their tasks at hand. So whether your clients are looking for a special gathering spot or a quiet space for uninterrupted focus, Nook has products that can answer to their needs.
To start specifying with Nook's line of booth solutions, request access here!
To learn more about Nook, please visit their website: https://nookpod.com/