We're pleased to announce that IDEON's digital catalogs are now available for you to explore in The KITS collaborator! To begin creating with their line of seating solutions, click here to request access to start syncing their catalogs today.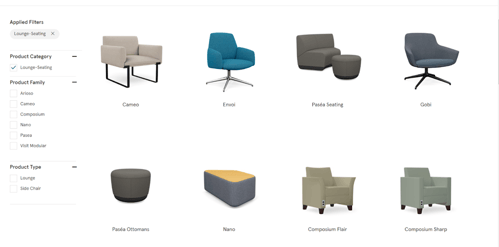 About IDEON
Since 2008, IDEON has been a leader in manufacturing build-to-order high-quality seating solutions. With a special focus on ergonomics and comfort, IDEON tests all their products rigorously to ensure that they will ultimately provide the most support to the end-user. Plus, this California-based company understands how important customization is to their clients. IDEON has simplified the process with their ChairBuilder tool that lets you design the perfect chair in a matter of minutes. From corporate to healthcare, you can be sure you will find what you're looking for in IDEON's catalogs.
To begin creating new projects with IDEON's line of products, fill out this form to access their full line of products as well as their color and fabric options.
To learn more about IDEON, please visit: http://www.ideondesign.com/