We are thrilled to share and welcome Chief Manufacturing to The KITS collaborator! To begin exploring their line of mount and rack products, click here to request access and start syncing their catalogs today!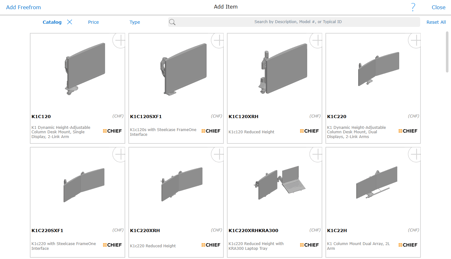 Get to know Chief Manufacturing
As a brand of Milestone AV Technologies, Chief Manufacturing is committed to producing high-quality products that are compatible with the latest in technology and answering to industry needs. With over 35 years of experience, Chief's line of mount and rack solutions are simple to install and easy to maintain, complementing TVs, displays, projectors and much more. With their state-of-the-art design, Chief's products are both ergonomic and highly adaptable, creating a productive and comfortable work environment.
Chief Manufacturing's catalogs are available for all iPad/Windows 10 KITS users. Request access, and begin building with Chief Manufacturing's products today!