We are pleased to announce that Bush Industries's digital catalogs are now available on The KITS collaborator! To begin creating projects with their items, request access here to sync and access their catalogs.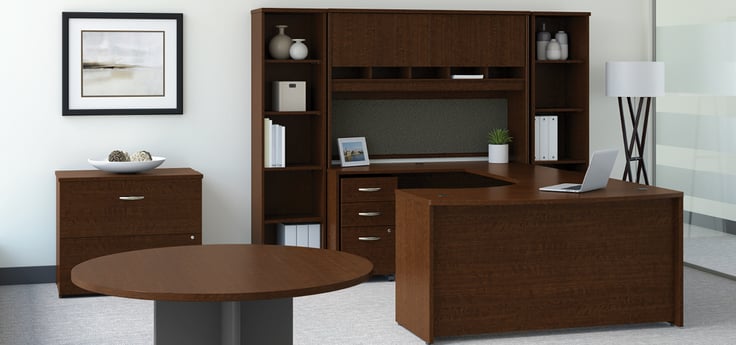 Image retrieved from: https://bush.co/
Since 1959, Bush Industries has continued their legacy on providing easy, fast, and affordable solutions to their clients. With 2019 marking their 60th Diamond Anniversary, Bush Industries, Inc. has established a reputation for designing safe, sleek and ergonomic products across all their brands. Bush Industries also operates Bush Business Furniture (BBF), Bush Furniture and Kathy Ireland Office & Home brands, further expanding their expertise of furniture as a whole. With corporate offices located all over the US as well as China, this global brand is paving the way for stunning high-quality furniture solutions that will change the way we work.
Bush Industries offers a wide range of fabrics and finishes that allow your clients to customize their space exactly the way they envisioned it. Plus, with The KITS collaborator, giving your clients a preview of the space is now easier and faster than ever. So unlock the potential to an infinite number of configurations, and start creating projects with Bush Industries's digital catalogs.
Visit https://bush.co/Home.aspx to learn more.