We are so excited to announce that Allseating's catalogs are now available for you to explore in The KITS collaborator. To start creating new projects with their line of ergonomic seating solutions, click here to sync and access their digital catalogs!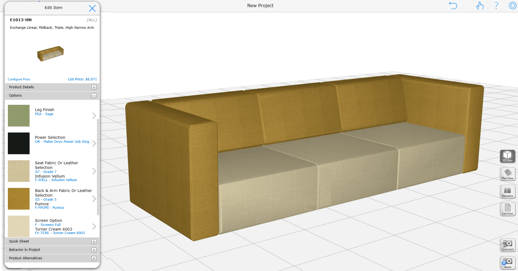 Meet Allseating
Ever since 1982, Allseating had one main mission: to design solutions that make being in the seated position more ergonomic and more productive. From healthcare to the office, Allseating prides themselves on creating comfortable and functional seating solutions, perfect for any space or environment. With a key focus on design, Allseating's line of products highlights their expertise in crafting furniture solutions that work and last. With an infinite number of ways to customize their products to your liking, Allseating is successful in producing solutions that cater to the needs of their customers.
Everything is customizable with The KITS collaborator, so request access today and start creating with Allseating's line of seating solutions!
To learn more about Allseating and their collection of products, please visit www.allseating.com.