We're thrilled to announce that Academia Furniture's digital catalogs are now available for you to explore on The KITS collaborator for both iPad and Windows 10 devices. To start creating projects with their line of educational furniture, request access here.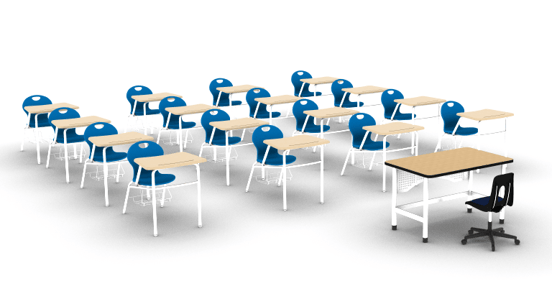 About Academia Furniture
For over 15 years, Academia Furniture has taken the desk and chairs we are all familiar with and have taken it one step further. With their vision of enhancing the world of classroom furniture, their line of products are comfortable, durable, and designed to meet the needs of both educators and students. Along with their commitment to reducing their carbon footprint, Academia Furniture prides themselves in testing all their products to ensure they are as safe for the classroom as possible. From outfitting the classroom to enhancing the teacher's area, Academia Furniture's line of products will be sure to elevate any learning space.
Explore their digital catalogs and all their colour and finish options on The KITS collaborator by requesting access here. Begin specifying and turning your client's vision into a reality.
For more information, please visit: https://academiafurniture.com/