2023 is under a month away and we are excited for the new year and all that is to come. But as 2022 closes out, we want to look back at the busy year we've had at KiSP and celebrate some of the biggest achievements and highlights of the year which are all about improving the technology available to improve your sales pipeline

Join us as we travel back and explore KiSP's 2022 Highlights
Back to Events
This year, KiSP attended several events from across the contract furniture industry. And for the first time in the past couple of years, these events were once again held in person. It was great to see colleagues and connections from across our industry again and to celebrate this small return to normalcy.

We attended several Cisco conventions, Industry Week by ISG, Ed Spaces, and more. A particular highlight this year was Neocon 2022, held back in June. This was one of the first in-person events we attended since the pandemic and many members of our team attended. This event is always exciting for us as it acts as a snapshot of the industry and gets us looking forward to what new products and designs will be coming from some of the biggest manufacturers in the furniture industry.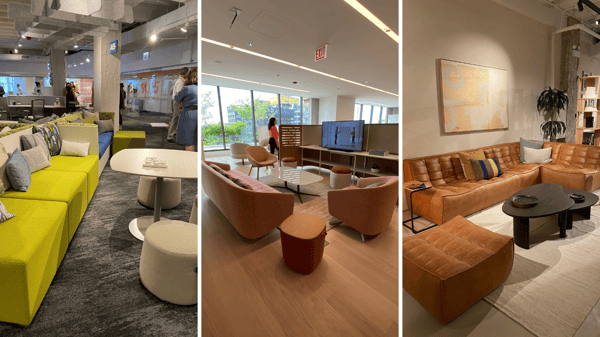 We can't wait to see what events are coming in 2023 and to see more of our colleagues from across the industry.
Working with Cisco – Visualizing the Future of Education
A major highlight for KiSP this year was the chance to work with Cisco, a titan in pretty much any industry, to help visualize a school and higher education institution as a part of its commitment to powering inclusive learning. Working with our partners at Yulio, we visualized how both the school and higher education institutions of today could take advantage of the latest tech from Cisco to create hybrid learning environments that made learning just as accessible to remote students as to those attending in person. These virtual reality visualizations were even featured at Educause this year.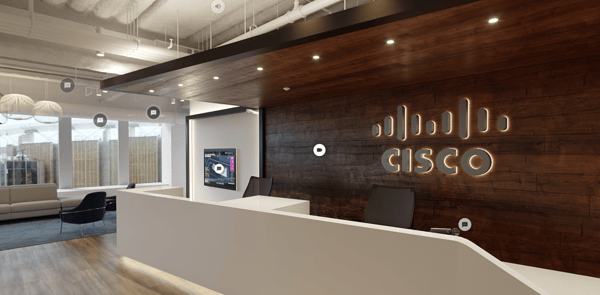 We also helped Cisco visualize its first hybrid office at Penn 1, New York City, and turn it into a Virtual Reality experience. Similar to their education projects, we helped show how offices can integrate smart tech into their office spaces to ensure office workers and remote workers can still easily connect. This also included showing how things are connected behind the scenes with cable management and access points. And because it's virtual, clients from all over the world can visit Penn1.


New Services from KiSP
This year at KiSP we were able to introduce some new services to help better serve our customers and expand upon our existing products. Our experts at KiSP have been working with contract furniture for 20 years. We know your challenges and we've built our Entity Product Data tool to help. It's free to use, or we can help you create your data with our team.

Product data includes the right descriptions, swatches, and models, packaged together for your products. It is the building block for interactive sales and marketing and to expand your options for presenting your products now and in the future. There's a lot to consider - like making sure you can use your data where you want, and how you will own or update that data, so book a demo with us and we'll provide you honest advice about what you really need, depending on your product line and your needs.

We also introduced the KiSP Configurator. The KiSP Product Configurator is a 3D configurator that offers a way for clients and customers to interact with a rendering of any product and make the custom choices they want. Using our knowledge of the needs of the furniture industry and our long history with visualization methods and high-quality renders, VR, AR, and more, we build configurators for businesses to help showcase their products to full advantage. We offer up unique features that make The KiSP Configurator stands out from other configuration methods that will instill trust and encourage engagement among a client base.

Looking Forward to 2023
We hope you've enjoyed going back with us through 2022. It was a very full year for us and 2023 is shaping up to be a similar year. We will work to keep providing you with top-tier services and content to help you with your own business. Have an excellent holiday season and see you in the new year.