There are plenty of powerful sellers using The KITS collaborator to reach their sales goals. It's amazing to hear all the ways they use KITS and how it helps facilitate business and delight their clients.
In our conversations with these users, we always ask about any tips and tricks they've discovered using KITS in their day-to-day workflows. It's been a great way to learn more about how our users use KITS but we also were able to create some handy tips and tricks based on their feedback. Now we want to pass along this advice to you! Check out 5 expert tips and tricks for using the KITS Collaborator below.
1 – Practice makes perfect
This is a piece of advice that we hear at many different points in our lives, and it rings true when it comes to The KITS collaborator as well. Like any tool, especially a piece of software, it can take some time to become a true master with it. And to feel comfortable using it in front of a client.
Take some time to play around with The KITS collaborator and make sure you have a good handle on how it all works. Try setting up some test designs and layouts and get a feel for all the customization and design tools.
This will help improve your speed and efficiency when working with KITS and improve your confidence when you bring KITS to a client meeting. Some of the greatest power in the tool comes from engaging with your client and specifying with them, letting them upsell themselves and be part of the process. A little practice time could earn you a faster, larger sale.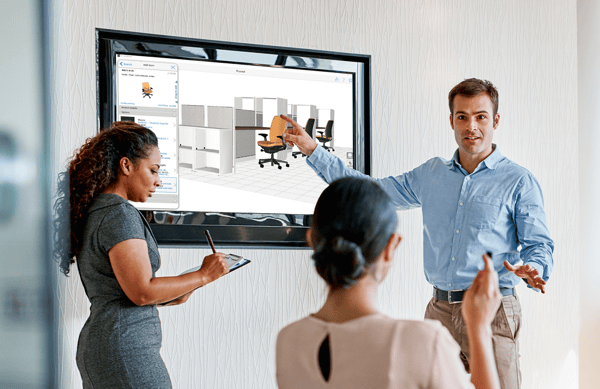 2 – Utilize KITS Resources
You're not alone! There isn't a lot you will have to figure out on your own when looking to discover the best way The KITS collaborator can drive sales. We've already put together extensive resources that not only provide a foundation for you and your teams when learning KITS but also materials that can help expand upon that foundation and help you create detailed layouts for your clients and prospects
The resources we offer for KITS users include:
Regular webinars that offer refresher opportunities and explore new features (

see our library of past topics

)
The KITS Knowledge Center is your go-to place to find materials that can help break down the various features and working of the KITS Collaborator including on-demand webinars
Dedicated customer support who can help you with any questions you have when it comes to KITS
3 – Take Advantage of Typicals and Collaboration
At first, it may take you some time to put together designs and layouts on the fly. A great starting point would be to use manufacturers' typicals that include all the parts of a collection. It can be a great foundation that you can tweak to meet your client's needs. Work together to make it their own.
There are other chances to collaborate as well. With remote work still being the norm at quite a few organizations, a lot of users have found great opportunities to set up remote sessions where they could share the KITS Collaborator Windows version and collaborate with clients in live sessions.
4 – Create Examples for Clients
If you're working with a new client who may be a little unfamiliar with a tool like KITS, it would be beneficial to have some examples of layouts and designs that you've already created to show them so they can see what kind of preview they are going to get. These could be examples from past clients who are okay with you sharing designs, or they could be ones you've specifically created as examples. As we mentioned earlier, these could be examples you can create as a form of practice.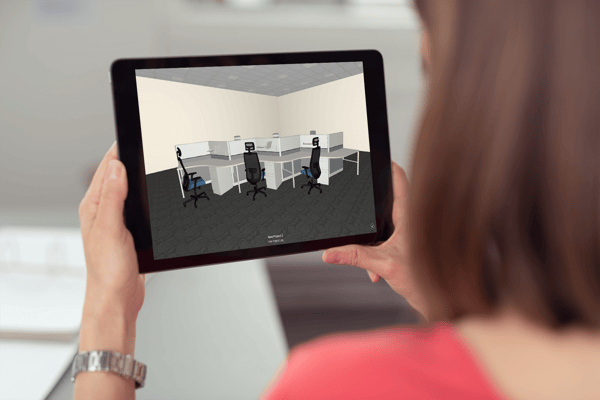 Our users have told us that this can help satisfy a client's curiosity about how KITS is helping you design their layout and even get them excited to see their product.
5 – Incorporate into your Workflow
Our final piece of advice for KITS is to examine your current workflows and procedures and look at how you can make KITS a part of your formal procedures. We want KITS to help you facilitate your business and we believe it's key to set up those points in your process to go to.
That way you're incorporating this useful tool into your processes, and it just becomes another part of your business. As well this will ensure you are using it regularly, building up you and your employee's experience with KITS and making everyone more comfortable with using it.
It's time to get started
We hope you find these tips and tricks for using KITS helpful. We can't wait to see what you can create for your clients. Make sure to check out all our other KITS resources here on the blog and knowledge center.
---
The KITS collaborator™ - Mobile Sales Platform was developed to be the go-to solution for all departments of a dealership. If you're interested in equipping your dealership with KITS, click here to sign up for your own personal online demo. For more information about The KITS collaborator and all its features, check out our product tour page here.